Are you looking for a way to be able to search for content in a PDF file? Want to be able to search the content in PDF but can't? The reason is that PDF files are those which were scanned. Or maybe the security of the content has been set up. And actually, PDF itself is a non-editable form of text. It is the same as in the picture. And to do what you want above, you can use SnapPDF's OCR: Convert PDF to Word. This will turn the PDF into a searchable PDF by converting it to a Word file. In this post, we will cover the instruction on how to convert PDF to searchable PDF in only some simple steps.
What is SnapPDF's OCR?
SnapPDF gives people a tool to convert PDF to Word – at which users can convert PDF to searchable PDF easily. So why convert PDF to Word? The reason is very simple. As we mentioned above, it is because the PDF files are those that have been scanned. Or perhaps the content's security has been configured. When you convert PDF to Word, the text becomes searchable, and you can convert it to PDF again to make the file becomes a PDF that can be found the content of it.
How to use SnapPDF's converter
In theory, using an OCR or a searchable PDF converter should be pretty easy. Just through some specific steps, you can easily convert PDF to PDF searchable by converting to Word. Here are the steps to be able to convert PDF to Word for searchable content:
1. Open snappdf.app through the link https://snappdf.app/ and select the option PDF to Word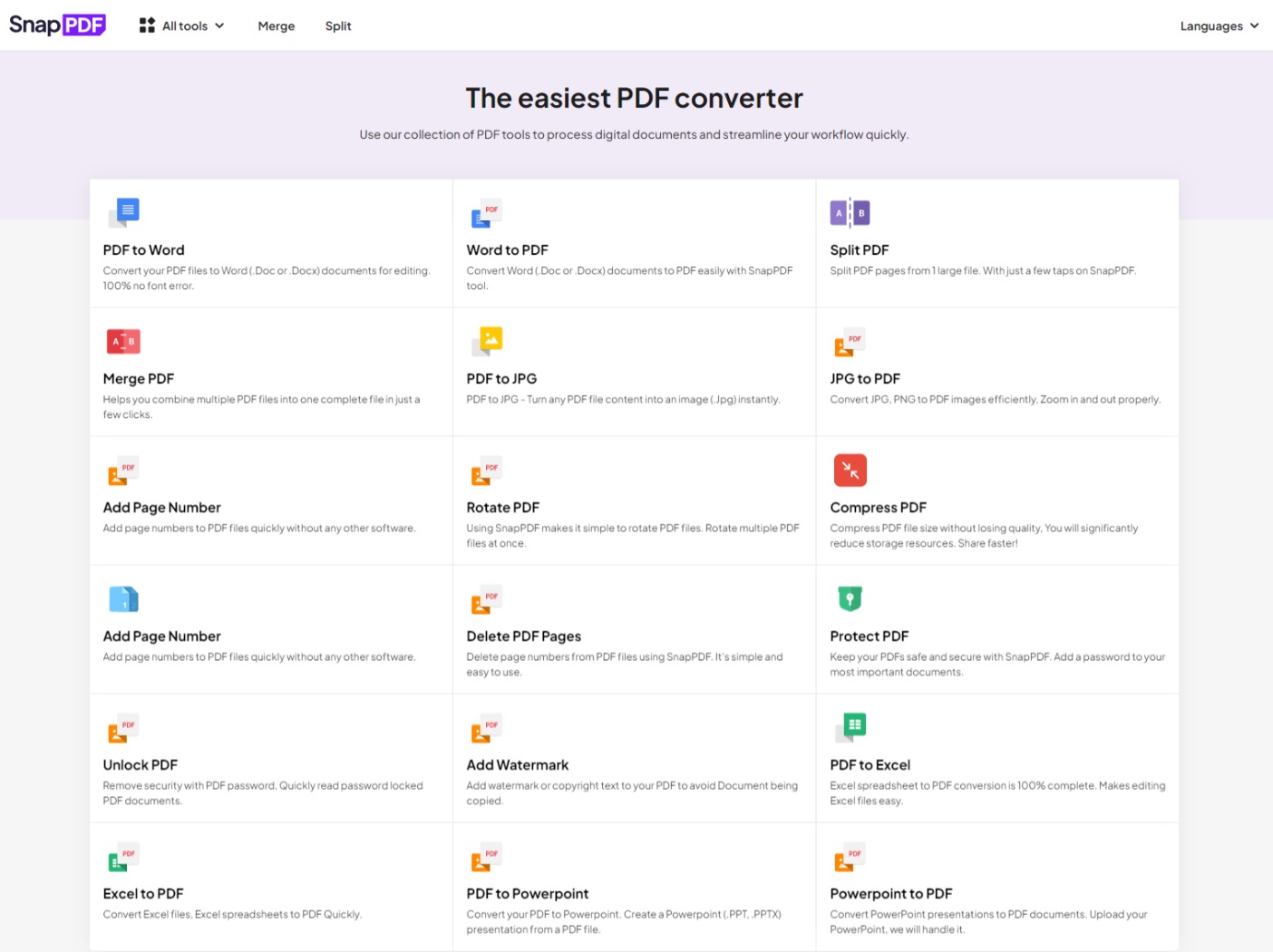 SnapPDF's OCR
2. Choose your PDF file to convert by clicking Upload button

Uploading PDF file

Choosing your PDF file
3. Click Convert now after uploading your file and wait for some seconds for the processing
PDF to Word conversion
4. When the process is finished, click Download to save your Word files with searchable content. 

Downloading Word File
5. Select Word to PDF at the bottom of the page to convert the Word file to PDF. And the file will become a searchable PDF.

Upload the recently converted Word file

Converting to a searchable PDF
That's how to make a PDF searchable. If you need to access search-only PDF files, you can try PDF to Word converter. The tool will assist you to convert a Word file or scanned file to a PDF file. This converter will generate a searchable PDF file totally for free with high speech and high quality.
Free searchable PDF converter 
Many users wonder if this tool is free. Then the answer is that this is a completely free tool. Although the functionality, speed, and quality of this converter are very good, so knowing there is no fee, some users may fear scams. But SnapPDF is purely a website and includes many features that are completely safe and highly secure for all converted information and data. With SnapPDF, for a cost of $0, you can have absolutely unlimited access to different functions. Besides SnapPDF's OCR, you can use other special features like split PDF, merge PDF, unlock PDF, protect PDF, JPG to PDF,… and many other features.
Undo searchable PDF conversion
In case you want to undo the above process, there are two most commonly used ways. First, you can use the searchable PDF to image conversion feature which is: PDF to JPG. After you have converted the searchable PDF, use the Password protect PDF feature to be able to lock the PDF. This will prevent editing or copying of the contents of the PDF file. These are the two features that we recommend you use to protect the content of your PDF file. Besides, if you don't want to have to take the step of converting the PDF into an image. You can also completely step-by-step protect your PDF by setting a password. However, many people prefer to convert a PDF to an image first, so it's okay to go through both steps or just one.
Conclusion
In general, the guides for converting the PDF to the searchable one are not as sophisticated as many people usually think. Through a few simple steps, you can easily solve your difficulty. Moreover, SnapPDF also allows you to utilize many other functions that are available on the web, which will make your PDF more effective. If you still feel confused about PDF format or how to convert PDF to Word online, read more at SnapPDF Blog.