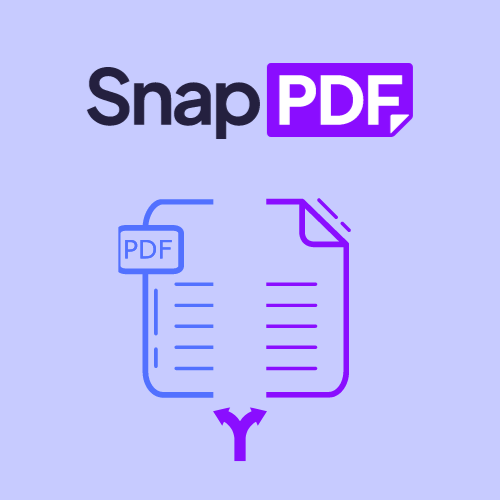 Use SnapPDF to split PDF online anytime, anywhere. Directly does not waste time, high efficiency. You can split multiple files in one day. Splitting PDF with SnapPDF browser is very simple. You just need to open SnapPDF to see how to use it.
How does the SnapPDF tool work?
This browser has a lot of great utilities for you to explore.
-High speed.
-Easy to use.
-Use everywhere.
-Free PDF Archive.
-User Interface Friendly.
-Free.
SnapPDF is known as the world's fastest PDF splitter.
With an easy-to-see interface. You can always use it at a glance.
As long as you have internet connection.You can use this browser anywhere.At any time SnapPDF browser can help you split PDF quickly.
This tool is currently completely free to use.
And other utilities too. So just try it and feel it.
Step 1:Select the document that you need to split the PDF. Upload the document to SnapPDF browser by selecting the file. Click the Upload button.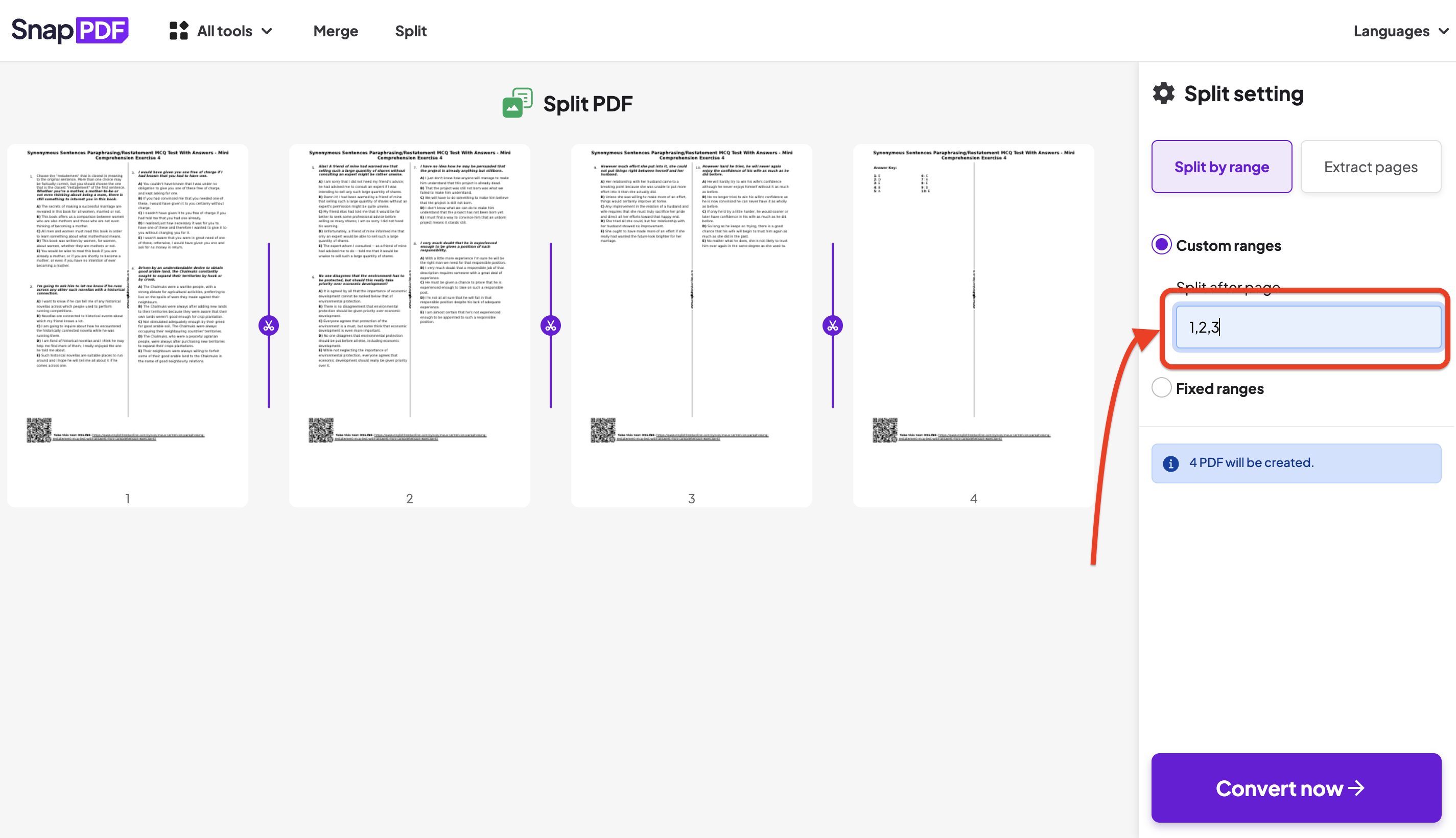 Step 2: Select the things you need and want to separate. Click the page you need in the red box as shown in the picture.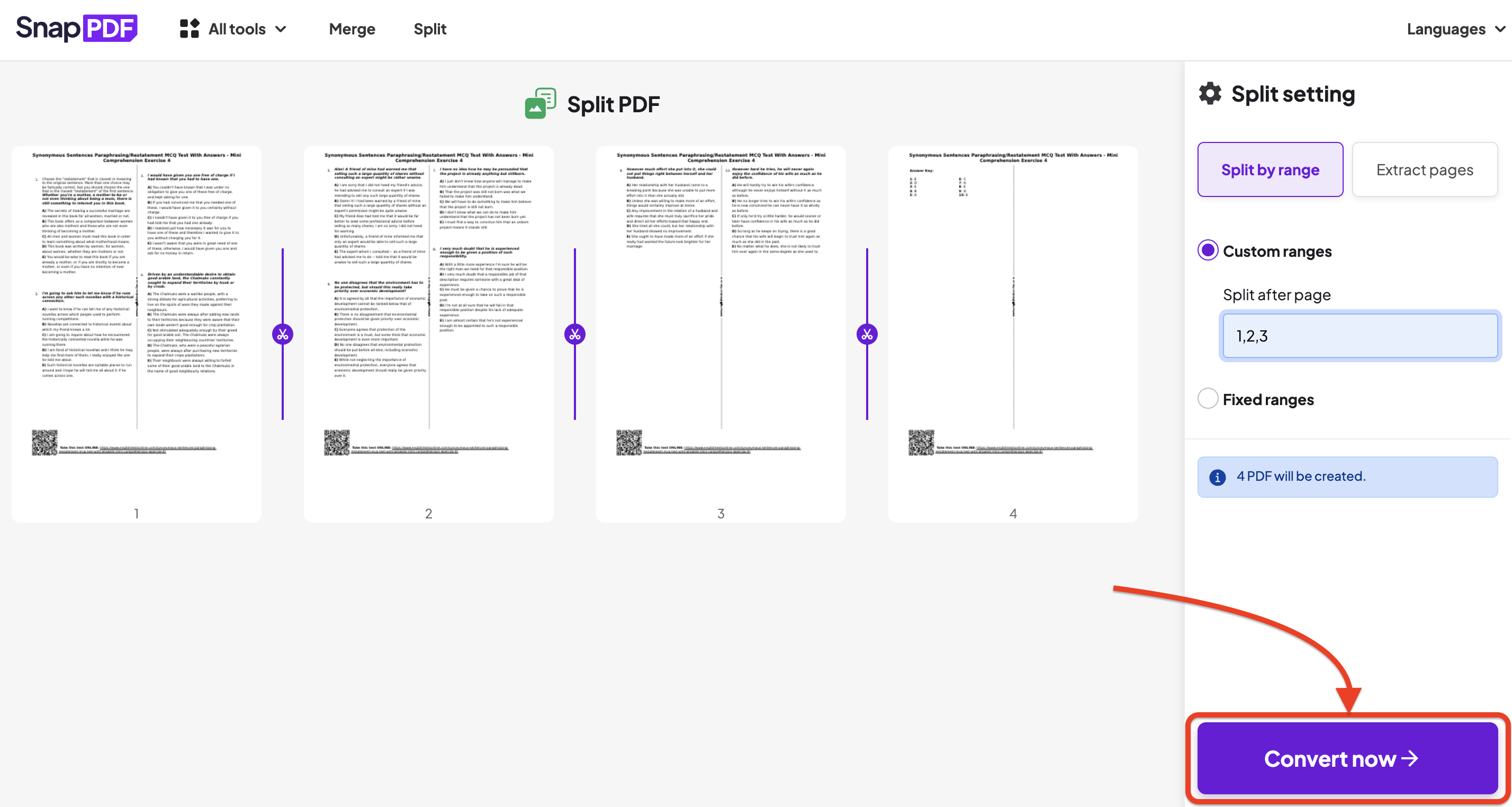 Step 3: After you have selected the images to be split PDF.Click convert now for the browser to process.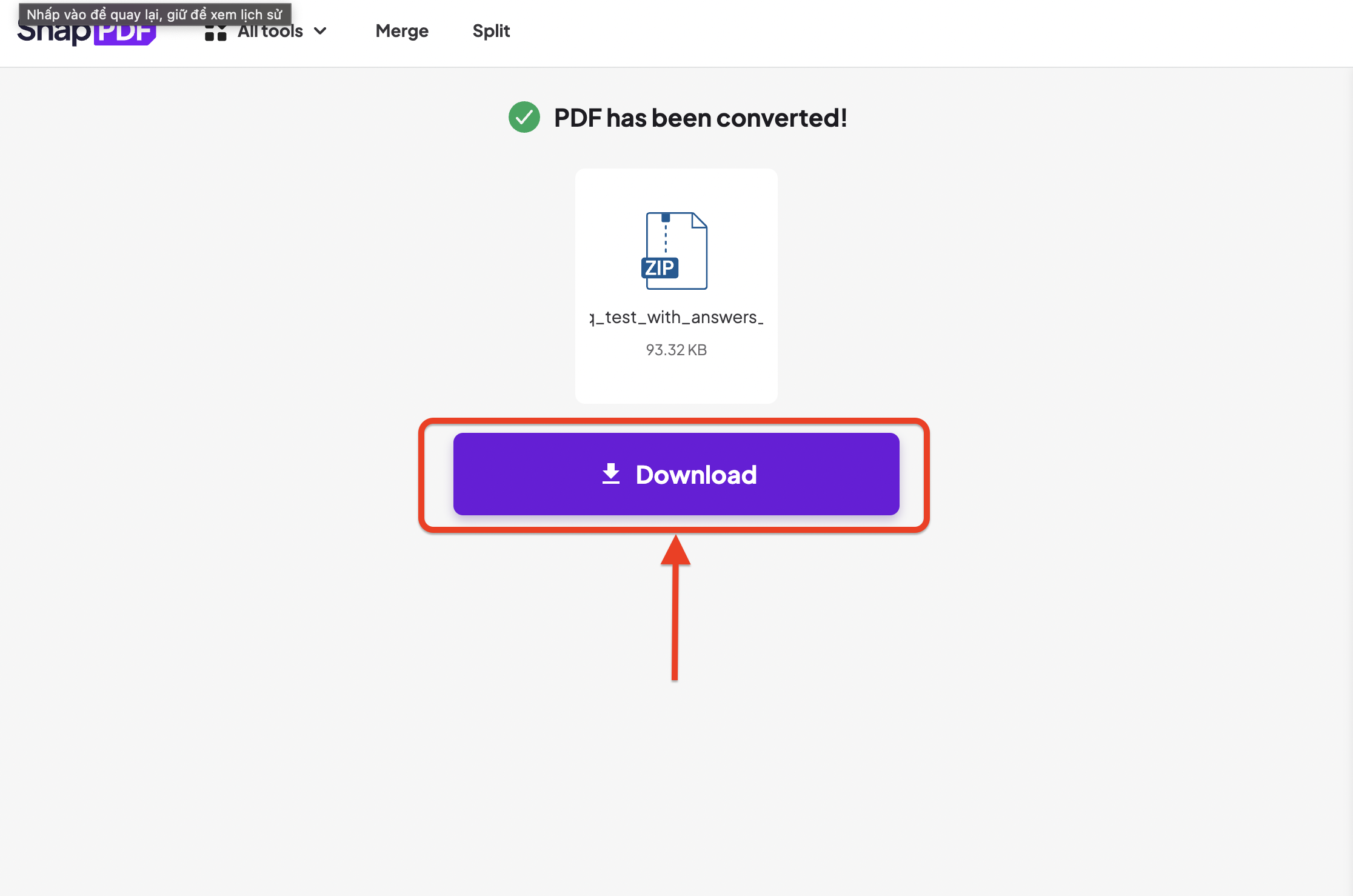 Step 4:After the browser finishes processing. You can download it by pressing the Download button.
So just with 4 simple and extremely easy steps. You can understand how to use SnapPDF, right?
Now when there is a need to split PDF, remember SnapPDF. This browser is amazing, isn't it? Would you recommend to your friends about the use and usefulness of SnapPDF. And do you want to? This browser changes can not comment under this article.Thank you for reading this article.