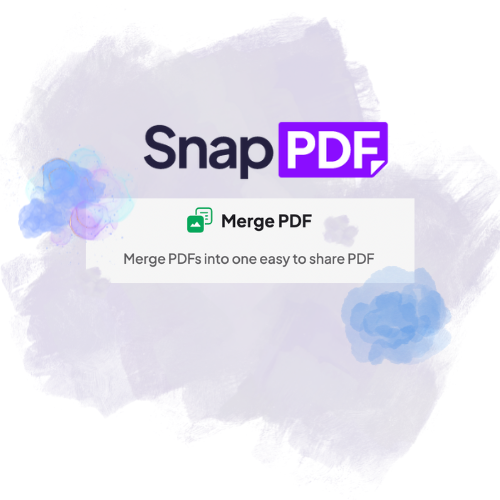 You can merge PDFs using SnapPDF. .SnapPDF is a powerful tool for merging PDF files with ease. It offers high-speed processing, an easy-to-use interface, compatibility with any platform or device, no registration required, a user-friendly interface, and free cloud storage. Merge PDFs quickly and efficiently with SnapPDF.
High speed.


PDF Merge job is done quickly. After just a few seconds you upload the PDF to SnapPDF will be processed.

Easy to use.


SnapPDF software with an easy-to-use interface. You just need to open the browser, below there are instructions. For those who don't know how to use it, there's no need to go anywhere.

Use on any platform, device.


You can use Merge PDF and other SnapPDF Tools on all your electronic devices. As long as you have internet access, you can use SnapPDF.

No registration required.


You do not need to log in if you want to use the basic utilities. And no registration required. However, you can also upgrade the plan for unlimited use.

User-friendly interface.


SnapPDF's Unified User Interface is very user-friendly, making it easy for anyone to use on our Editor! So anyone can access and use it.

Free Cloud Storage.


After creating Merge PDF files, You will store the File in the cloud. And easily share via Link, or download to share over a period of time. For longer storage you can log in to use the vip package.
Merge PDF with SnapPDF in 3 Simple Steps.
SnapPDF is a powerful tool that helps you merge PDF files with ease. It has many great features and is user-friendly, making it perfect for students and professionals alike.
How to merge PDFs with SnapPDF.
-Upload the PDFs you want to merge by clicking the "Upload" button.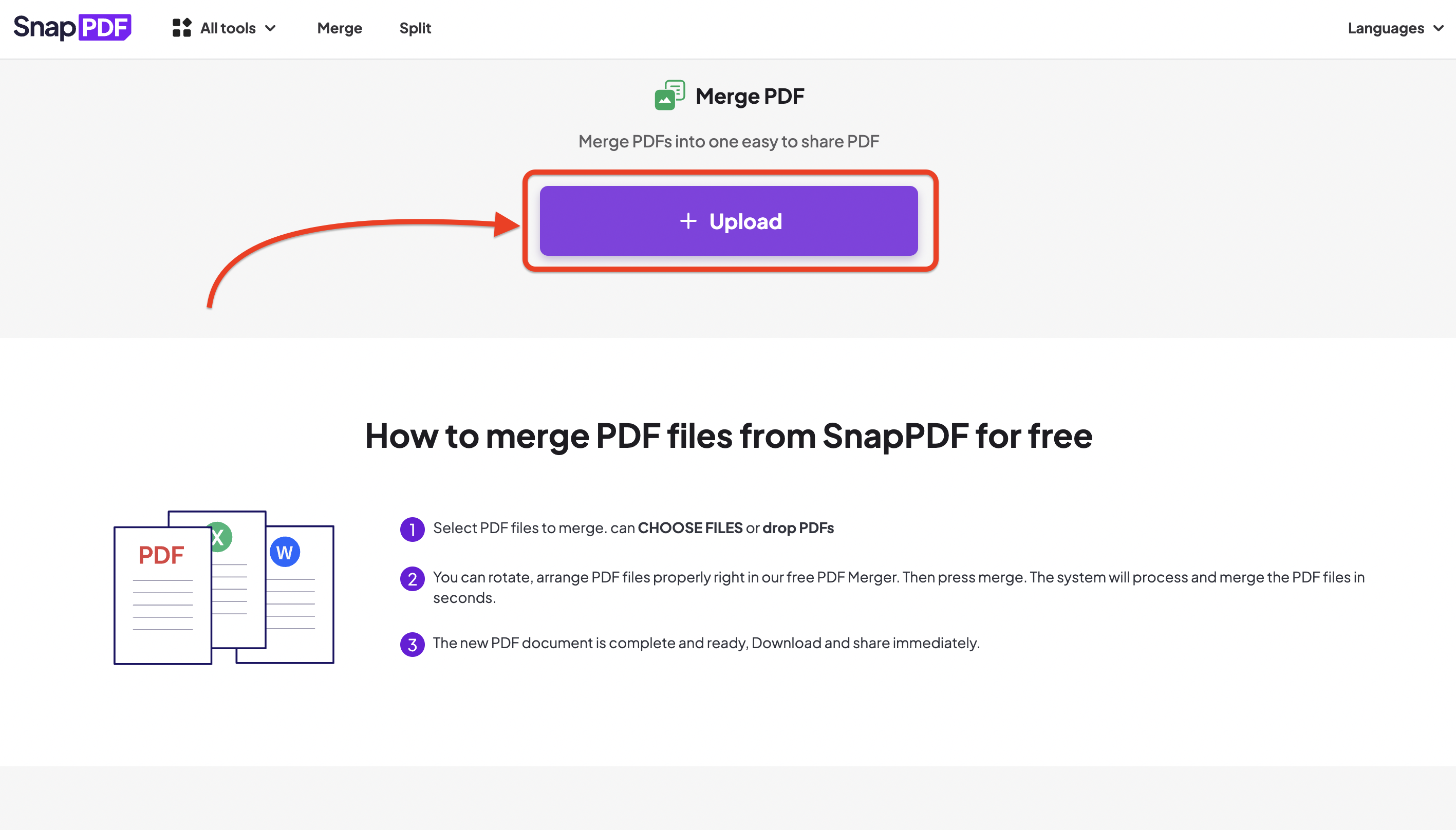 Click "Convert Now" to start the merging process.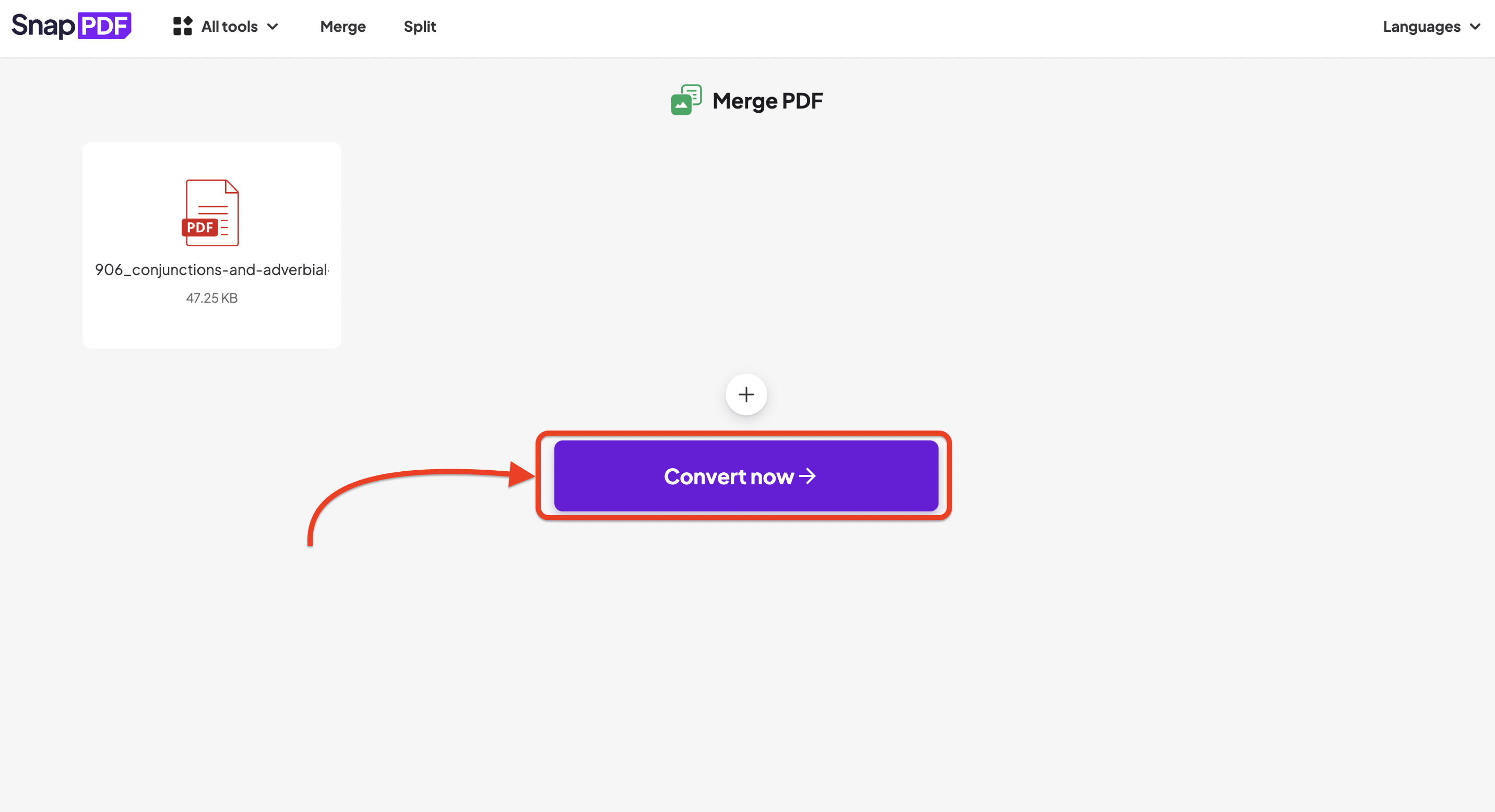 When the process is complete, download the merged PDF. Click the Download button to complete.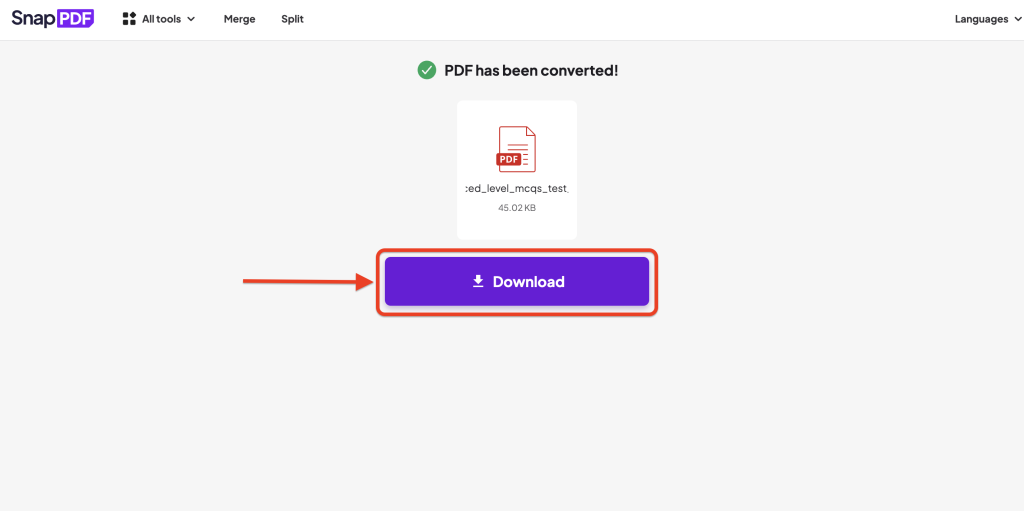 With these 3 simple steps, you can merge PDF files in no time. Share this tips with your friends and family and support us by using SnapPDS daily. Start using SnapPDF by visiting https://snappdf.app/merge-pdf
Finally: thank you for reading our article. Please share on social networking sites to share to more people.