Sometimes you will have a hard time figuring out how to add pages to PDF files. Even more challenging is that sometimes your documents need you to know how to merge PDFs and paginate them. Adding page numbers to a PDF file may not be too difficult for many people, but adding pages to merged PDFs is completely different. Especially when some applications or tools require you to upgrade your account to the premium version to use related features. So in this article, we will help you face that difficulty easier than ever.
How to merge PDF files online
1. First, open snappdf.app to access the online tool merge PDF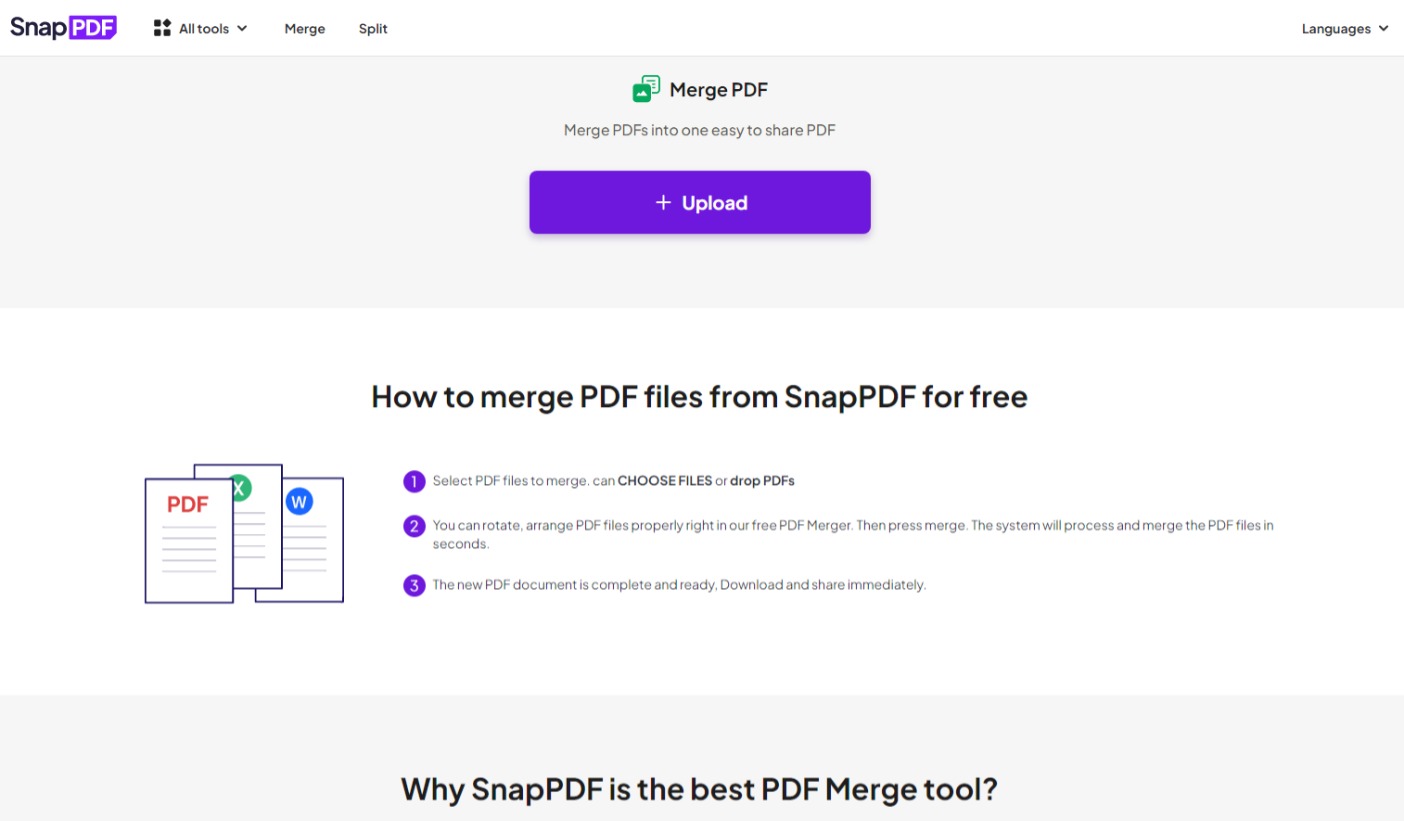 Open merge PDF online tool
2. Choose your PDF files to merge by clicking Upload 

Uploading PDF files
3. You can also easily rotate your PDF files before merging them together
4. Click Convert now to combine your PDF files 
Combine PDF files online
5. Wait for a few seconds and the process is done. You can download it and share it with friends. 

Download merged PDF files
How to add pages to PDF files online
Just like the way of merging PDF files by online tool, you might follow above, adding pages to PDF files online is almost the same. SnapPDF does not require any installation or creating an account. All you need to remember is a few steps to make your work done.
1. Open add pages to PDF files online tool
add pages to PDF
2. Choose the PDF files you have merged by merge PDF tool or your original PDF files

Drop PDF files to add page numbers
3. Click Add page numbers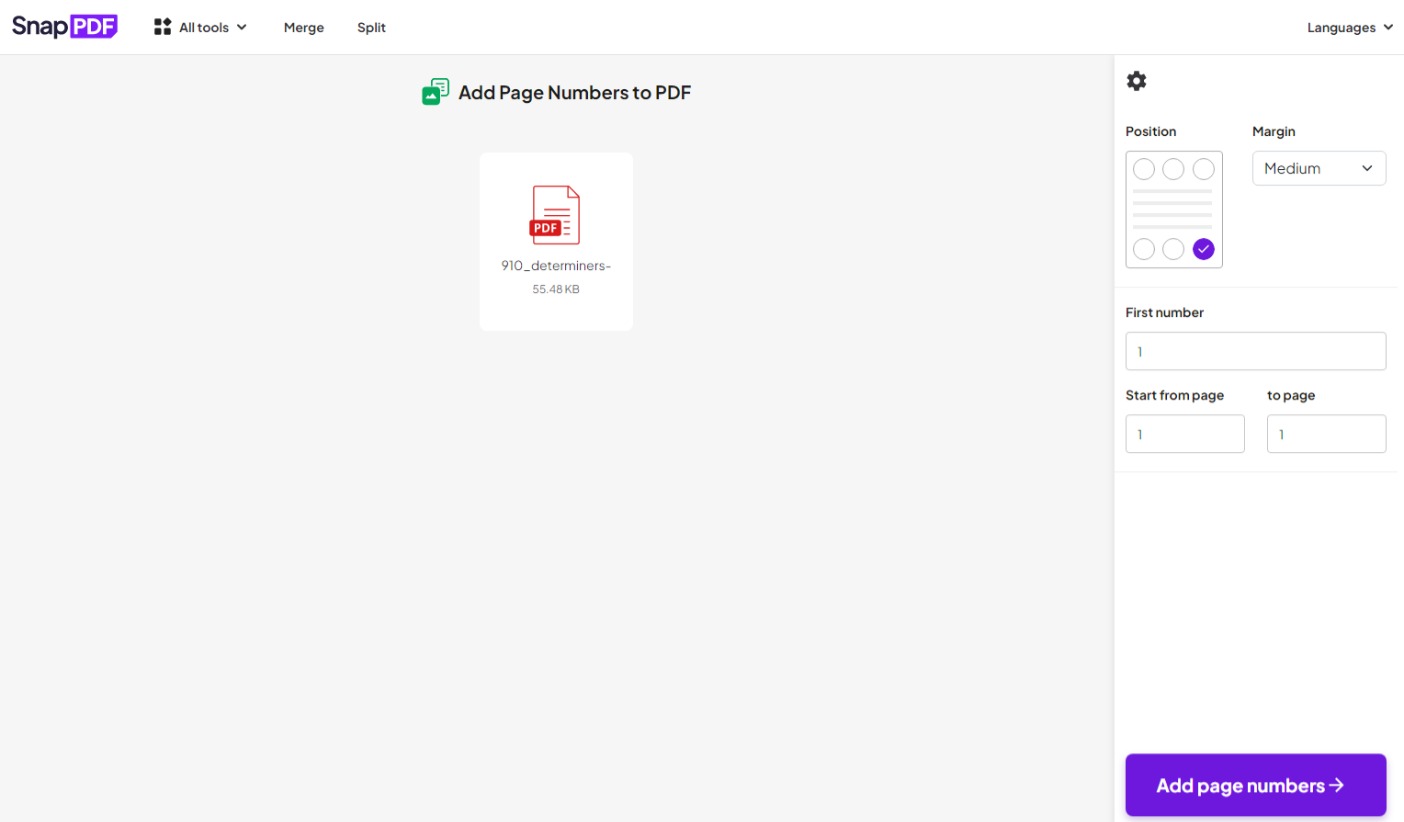 add page numbers process
4. The process will take only a few seconds. After that, you can download it to your device.
SnapPDF online features
Besides, merge PDFs and add pages in PDF tool, SnapPDF consists of more than 15 online tools that are related to PDF. Those will help your work that requires PDF form will become much easier than you think. For some of the tools you might find another site but for some, you might difficult to find outside SnapPDF. 
Free online tool for PDF users
Beyond what people think, the tools available in SnapPDF are completely free. Without paying any fees or upgrading your account, you can use SnapPDF's tools without any restrictions. Although it does not require payment from the user, snappdf.app still guarantees the quality, speed, or security of the content.
Conclusion
With just a few simple steps, merging PDFs and adding pages to PDF files online has never been easier. No need to download additional applications or install any additional software, nor pay any costs, SnapPDF is a great choice for all users. If you feel our article can help you, please share it with everyone. Thanks for reading.